Enjoy The Look of Real Cedar Without The Cost
Synthetic Cedar Shakes combine the aesthetic beauty of real cedar shakes with the incredible benefits of a composite roofing product. These polymer-composite shakes are highly textured to imitate the rustic appearance of hand split shakes and are more durable (lasting up to 50 years), giving your home a luxurious, timeless look without the maintenance and drawbacks of real wood shakes. They are also lighter weight than real wood shakes, fade-resistant, impervious to freeze/thaw cycles, and maintenance free. Synthetic Cedar Shakes are available in a variety of color blends mimicking real wood tones and creating a natural variance in color that enhances the realistic appearance. Enjoy the classic beauty of a natural wood look with a sustainable, polymer-composite made of recycled materials.
Product Benefits:
Durability
Long lifespan (50 years)
Ease of installation and repair
Luxurious, aesthetic appeal
Variety of fade-resistant color blends
More cost efficient than natural cedar shakes
100% recyclable
Single-Width Shake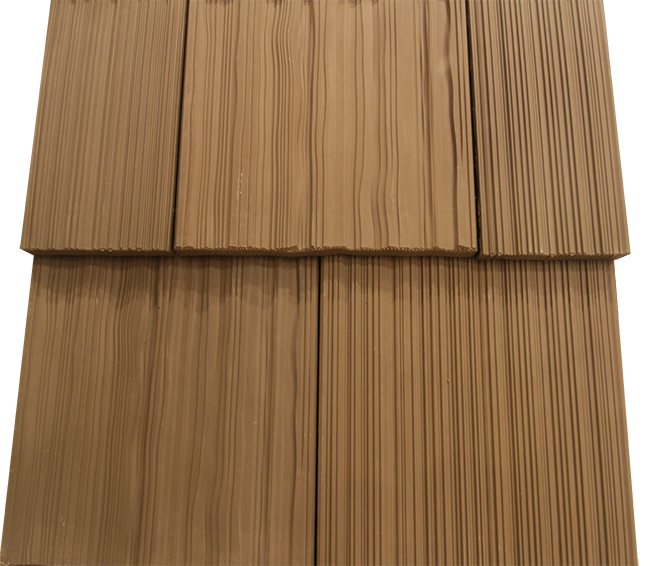 Elegant and more cost-effective than real cedar, the consistent, single-width synthetic shake provides a clean and simple design. The tiles are 9" wide, feature a ⅝" thick profile and deep shadow lines to providing a more authentic rugged look. Average life of single-width synthetic shakes is 50 yrs. View popular colors.
Multi-Width Shake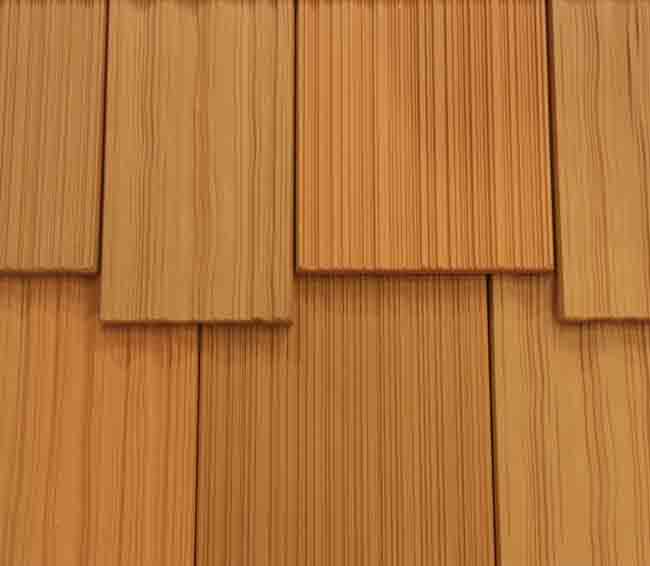 Enhance the beauty of your home a multi-width composite shake. Varying in width these shakes mimic the rustic texture of a natural cedar shake for a dramatic, classic look. Costing less than natural cedar and with a 50 year lifespan, synthetic multi-width shakes make an ideal, economical choice for achieving the aesthetic appeal of real cedar. View popular colors.
To learn more about cedar shakes and pricing we invite you to come visit our showroom located at
301 Fields Drive, Aberdeen, NC 28315. Contact us to schedule an appointment.
Contact Us